Quality Assurance Process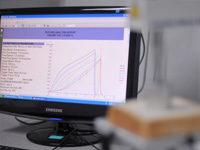 AIC takes particular care and pride to ensure that quality is not compromised from the moment the customer places an order up until the delivery of the product. Each step of the process is closely monitored and each ingredient is tested to meet our customers' expectations.
Meeting our customers' expectations means defining a product which guarantees them food safety and a level of product performance suited to the process and applications. This entails stringent adherence to hygienic practices as well an error proof system of inventory.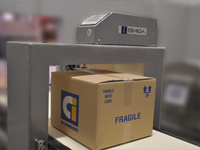 Worldwide sourcing with rigorous pilot tests ensures reliable and dependable suppliers. The close partnership between our suppliers and us facilitates precise definition of requirements and adjustments with regular revisions so as to optimise Quality-Price pairing.
Our Quality Assurance software allows us to specify test parameters according to individual customer requirement. In addition, the software also provides full traceability to track every ingredient used to facilitates recall, if any, down to individual carton of finished product.
The Quality Assurance Department strives to assess each stage of the manufacturing processes, from the raw material to the finished product with series of tests and monitoring systems that are put in place to ensure customer satisfaction.