Contract Blending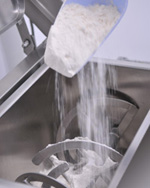 As a leading toll blender and private label packager with Halal and HACCP certifications, we have the capability to bring your formula to life. Whether it is a one-off or an ongoing contract, confidentiality guaranteed! Whether it is dry or liquid blend, satisfaction guaranteed!
Our technical team will work with you on your specifications. We would also suggest alternative ingredients or design a new solution to achieve the best result. We are also a team of seasoned industry veterans ready to assist you in quality assurance, testing formulation and blending.
All work accepted by AIC is strictly confidential. Formal confidentiality and non-disclosure agreements are available.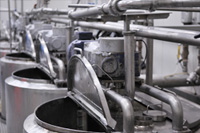 Here is a checklist of what we can offer:
Over 50,000mt of dry and 3000mt liquid blending capabilities annually.
Varying batch sizes from 10kg to 1,000kg.
Varying pack sizes from 100gm to 25kg.
High speed sifter and mixers for preserving ingredient integrity.
Computer aided production to ensure accuracy and full traceability.
HACCP certified.