Background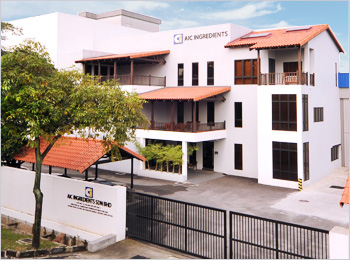 Incorporated in 1998, AIC Ingredients Sdn. Bhd. has grown from a supplier of food ingredients to a company specializes in the manufacturing of premixes.
We are fully equipped to deliver standard and customised formulation according to your requests. Our technical team is highly trained to develop new formulations in the laboratory and in production. We equipped our production line with cutting edge technology to provide unmatched consistency and quality control.
Our computer system is designed to monitor and control the entire production process right from receiving of raw materials, batching and mixing, to packing of finished products in real time including the facility to provide full traceability of every ingredient used.
AIC Ingredients is grateful for being endowed with loyal, innovative and committed team members as well as satisfied and loyal customers. We are what we are today because of them.